Highest Number of 5 Star Reviews on Google for Plumbing, Heating and Air Conditioning The Company That Cares Professional Plumbing, Heating & Air Conditioning Services in Topeka & Surrounding Areas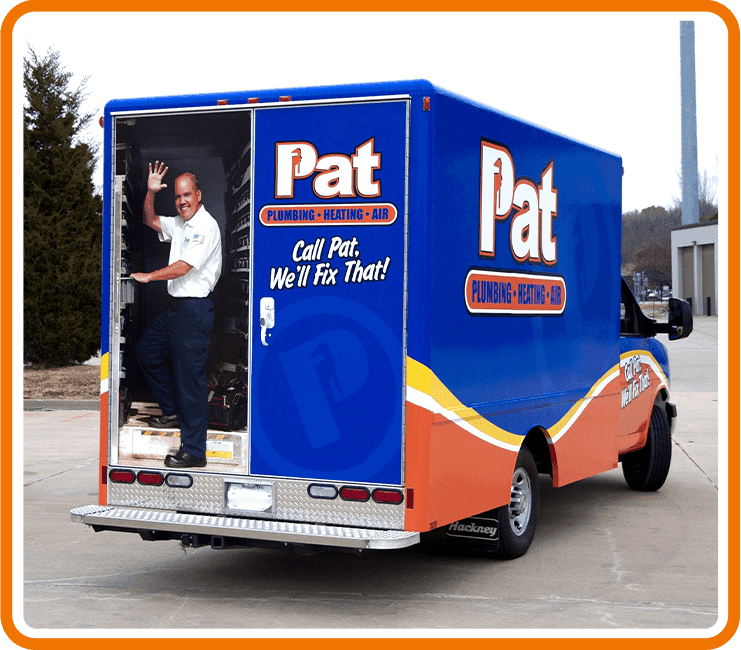 Topeka Plumbers & HVAC Contractors
Providing Plumbing, Heating & Cooling Services for Shawnee County and Surrounding Areas
Having efficient plumbing, sewer, drain, heating, and air conditioning systems make up a good, comfortable home. Take out one and you'll find out quickly how hard it is to go about your day-to-day. Fortunately, you won't have to with the help of Pat Plumbing, Heating and Air. We specialize in taking care of the most important systems in your home. Since 2005, Topeka and Shawnee County residents know when you "Call Pat, We'll Fix That." These words remain true even after 18 years of service. There is no plumbing or HVAC job we cannot handle—our technicians have the expertise, experience, and equipment to complete the work correctly every time. Choose from our wide range of services including bathroom plumbing, kitchen plumbing, drain cleaning, repiping, heater and AC services, and more. Our team stands behind our work, backing all our services and products with unbeatable warranties. We even guarantee your 100% satisfaction!
Pat Plumbing, Heating and Air takes pride in being a customer-focused company. We truly care about your well-being, so we strive to make everything as convenient as possible for you. If you have an emergency, just call us and our team will be there to assist you right away. We come in a fully stocked van to provide faster replacement of parts or components. However, if we don't have the parts you need, our team will get them for you at no additional charge.
Discover the Pat Plumbing, Heating and Air difference! Call us at (785) 783-5780 or schedule an appointment online.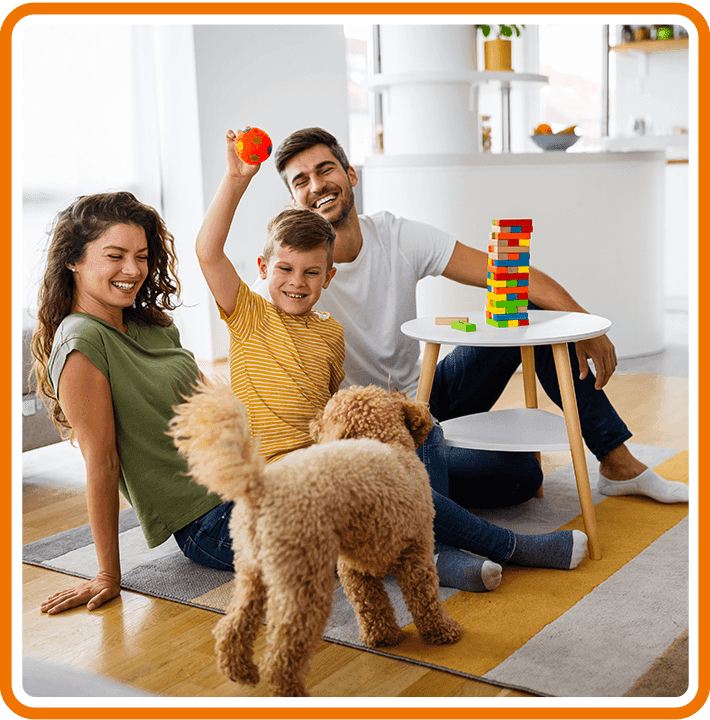 Why Should You Choose Pat?
We're Always Looking Out for Your Well-Being
One call does it all! Get help with all of your plumbing, heating, AC, and water quality needs in one place.

Highly Trusted & Reputable

Calling our team means you experience the highest quality home services, backed by years of professional experience.

Know who you're working with! Our team takes pride in our roots and have been helping local homes and businesses since 2005.

Free In-Home Comfort Analysis

Enjoy free in-home comfort assessment. Our highly trained and certified staff arrive on time and listen to your concerns.

Courteous, Uniformed Pros

Work with professionals that love what they do. We wear crisp blue shirts and arrive with a smile.

You'll always know what to expect before we start any work. Our plumbers and HVAC technicians explain your options and pricing before we get started.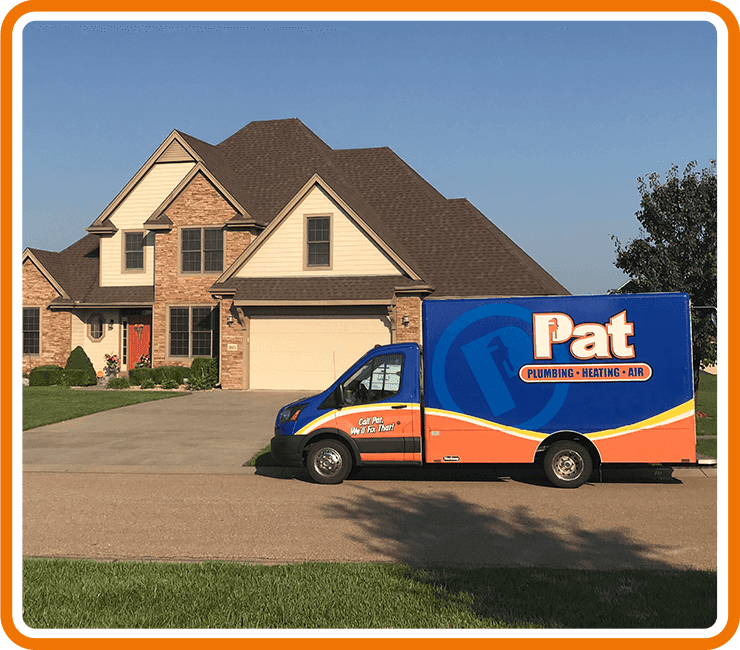 We Have the Solution!
Our Plumbing, Heating & Air Services
See What Your Neighbors Are Saying
At Pat Plumbing, Heating and Air, our presence in Topeka and Shawnee County goes beyond plumbing, heating, and air conditioning services. We are very much involved in the community, and we strive to be good neighbors who are always ready to help when you need us most. This is also one of the many reasons why we are the highest-rated local company in the area. Just take a look at what our past customers are saying about us!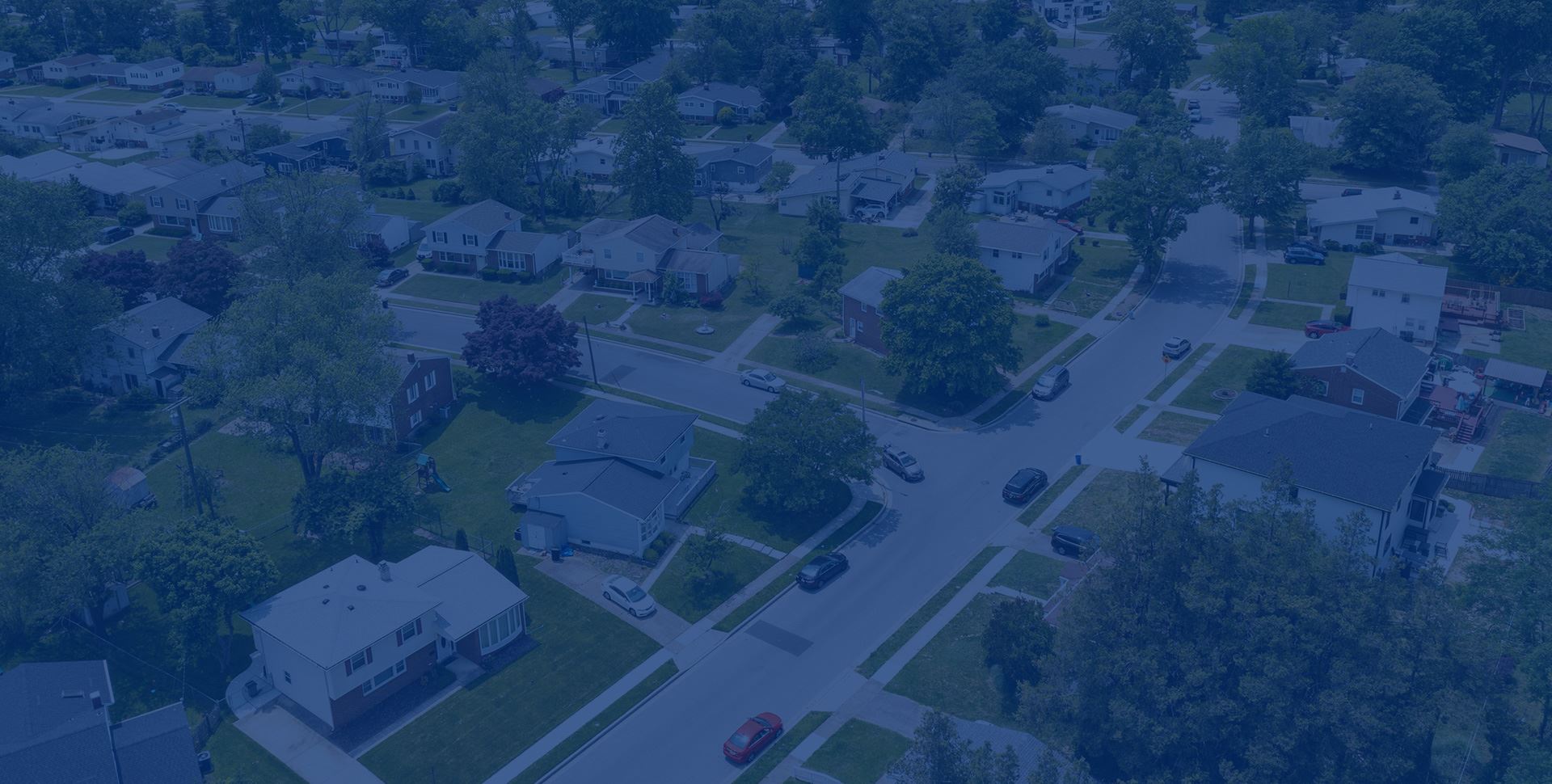 Stay Up to Date!
Tips & Tricks from Your Plumbing & HVAC Company Call Pat, We'll Fix That!
Caring, Experienced Technicians

Our technicians care! We will always listen and give you options to the issues BEFORE we start and let you choose. You will never feel pressured into buying.

No Additional Charge For Parts

If we don't have the part on our truck that you need we don't charge you to go get it. We keep our trucks well stocked, neat, clean and organized so we don't waste your time.

Pat's Drain Clog Guarantee

If we can't get your sewer or drain to drain we won't charge you. Not only do we provide the best service in Topeka we back it up with the longest warranties in the business.

Peace of Mind Service
Fast, Professional Service Tailored to You
Serving Topeka & Surrounding Areas
Our technicians are dedicated to making sure every single service call is handled quickly and with the utmost professionalism.